10 minute Something
Payday 3 came out recently and we FINALLY played it. Come see our thoughts.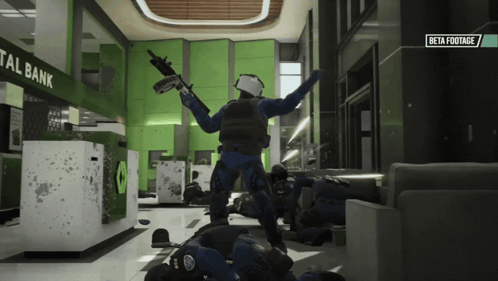 Payday 3 is the highly anticipated sequel to the popular cooperative heist game series. In this upcoming installment, players will once again team up to plan and execute elaborate heists, facing off against law enforcement and rival criminals. With improved graphics, enhanced gameplay mechanics, and a deeper narrative, Payday 3 promises to be the ultimate heist experience for fans of the franchise. Get ready to don your masks, gather your crew, and pull off the most daring and lucrative thefts when Payday 3 hits the gaming scene.
Leave us a message: ⁠⁠https://anchor.fm/10-minute-something/message⁠⁠
Check out our new NFT project: ⁠⁠https://opensea.io/collection/slime-capturea⁠⁠. We will be discussing NFTs in a later episode so stay tuned for that if you are looking to get into them.
If you have a topic or comment shoot me an email to ⁠⁠101techboy@gmail.com⁠⁠ or you can leave a comment on ⁠⁠www.thenerdslist.com⁠⁠.
Collect the prize from "⁠⁠Slime Capture⁠⁠": ⁠⁠Prize Slime⁠⁠
For more movie news, the ⁠⁠In the Lenses Podcast⁠⁠ and so much more visit the official website and ⁠⁠support the movement⁠⁠ and ⁠⁠techboy⁠⁠.
The Nerd's List website - ⁠⁠https://www.thenerdslist.com⁠⁠
Patreon - ⁠⁠https://www.patreon.com/thenerdslist⁠⁠
Support the movement - ⁠⁠https://anchor.fm/10-minute-something/support⁠⁠
Follow our NFT project for a chance to get ex elusive content from TNL - ⁠⁠https://opensea.io/collection/slime-capture⁠⁠
Follow our NFT photography project - ⁠⁠https://opensea.io/collection/publication-global⁠⁠
Latest piece: ⁠⁠https://opensea.io/assets/matic/0x2953399124f0cbb46d2cbacd8a89cf0599974963/68709499855600671528477948070839332443287280854958222570108696693261004177418/⁠⁠
Listen to the Podcast: ⁠⁠Apple⁠⁠ - ⁠⁠Breaker⁠⁠ - ⁠⁠Google⁠⁠ - ⁠⁠Pocket Cast⁠⁠ - ⁠⁠RadioPublic⁠⁠ - ⁠⁠Spotify⁠
Watch the video: https://youtu.be/ctZsjRyP93c
Listen to the podcast: https://podcasters.spotify.com/pod/show/10-minute-something/episodes/Payday-the-heist-is-the-move-e2b9ar0